ABOUT LCD
LCD (Liquid Crystal Display) is a horizontal screen to display TVCs or slideshows of pictures.
GFM's LCDs are placed along the elevator-waiting corridor targeting potential customers; taking advantage of the waiting time. Marketers' advertising content brings joy to the elevator-waiting corridors.
Goldsun Focus Media brings the brand "jump" into customers' minds
Goldsun Media Group
Bring the brand "JUMP" into customers' minds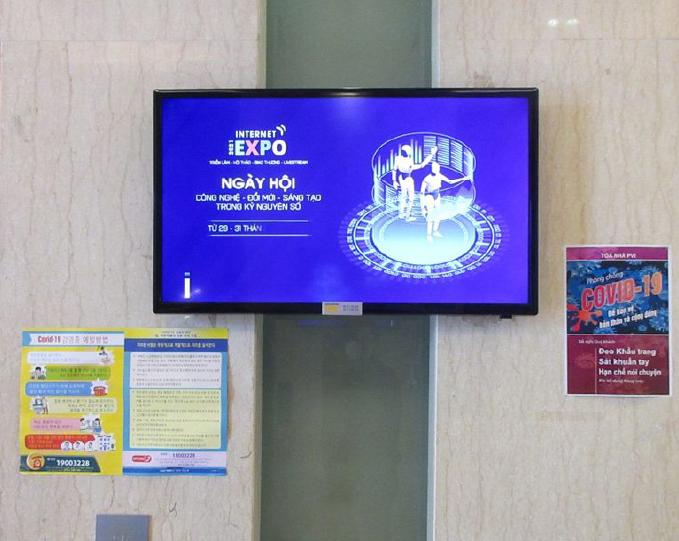 LCD's DESCRIPTION
LCD's flexibility in displaying helps the Media Planer to choose the best fitting plan for the budget and campaign. Our available LCD displaying plan vayring from 5s, 10s, 15s, 30s of displaying time with the frequencies ranging from 72 to 144 times per day.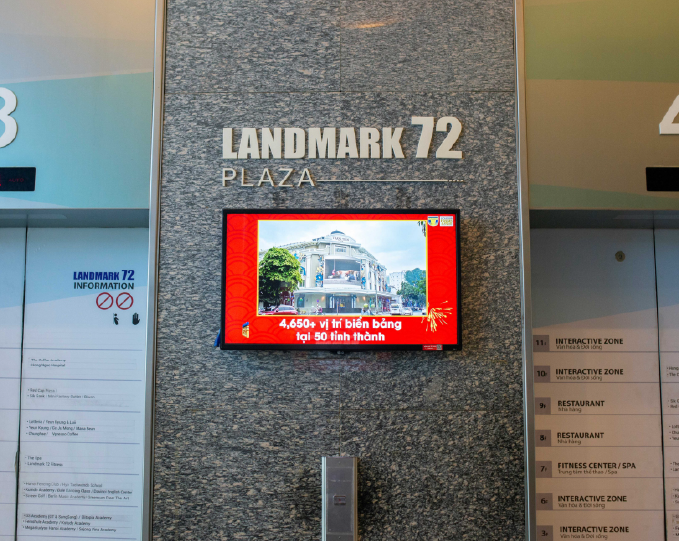 LCD SYSTEM EFFICIENCY
Our LCD network is available in more than 2,000 dense buildings nationwide and is concentrated in major cities, bringing in millions of impressions every day for advertised content.
At the same time, in order to optimize the percentage of audience paying attention to the screen, GFM continuously launched communication campaigns, such as the project "Regain the gaze", focusing on providing useful information, news and information. This means that the event is up-to-date in a variety of content formats, from which viewers themselves find it valuable and will gradually get in the habit of paying more attention to GFM's screens.
LCD's STATISTICS
Goldsun Focus Media's LED Blacklight LCD system allows a wide range of creativity and freedom for content creators with the capacity to display videos, images, high-resolution TVCs, and vibrant sound.
LCD for elevator advertising comes in two sizes: 22 inches and 32 inches. The ads will be constantly played at high traffic periods during a day.
It is established according to research with clear understanding of each type of buildings (apartment buildings, office buidlings, complex buildings,…)
Marketers can choose plans with different frequencies and play times, depending on the brands' needs and the advertising campaign, up to 144 times a day. A higher frequency of exhibitions is equivalent to a higher chance of reaching potential customers; this is ideal for brands to promote themselves.