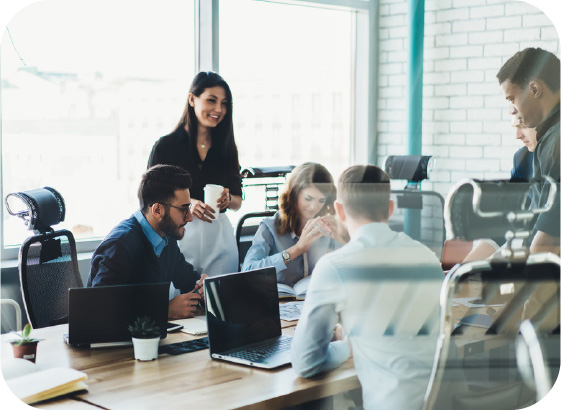 THE NECESSITY
DP and LCD elevator advertising system is an effective, accurate, and continuous bridge to office workers, a group of potential customers with a growing number thanks to the shift of the economy towards services and trade.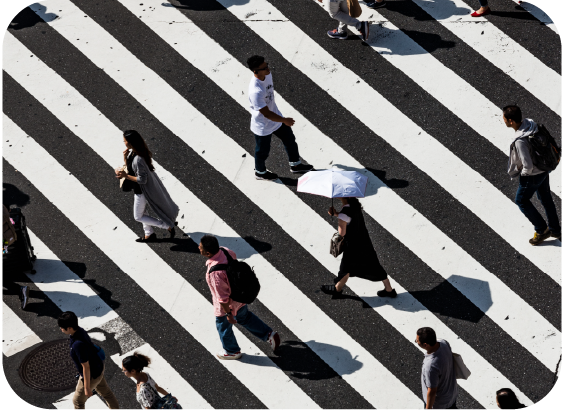 DIVERSITY
This is a group of customers with a multi-disciplinary background and medium to very high economic ability; therefore, they play a key role in making many purchasing decisions, from selling solutions to businesses, to consumer products.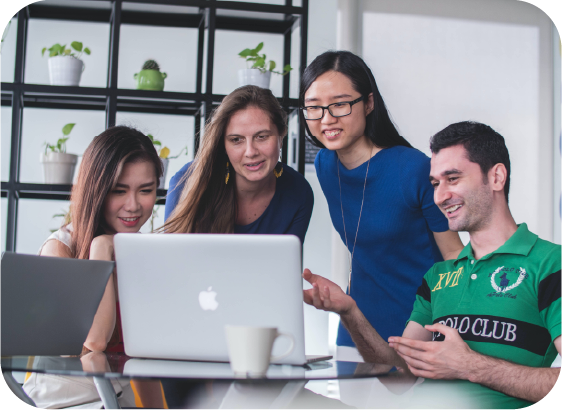 ADVERTISING STORY
This customer group can create a viral marketing effect that every brand aims for with a continuous and transparent flow of information. Interestingly, the DOOH advertising maquettes repeated every day will make the audience remember it unconsciously. And if the brand can create a meaningful message, viral marketing will become word-of-mouth.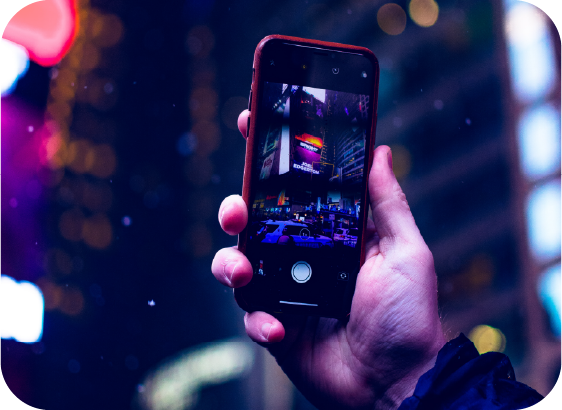 Viral from Online to Offline
In office buildings, DOOH ads with vivid, sharp images and viral messages not only help the message stand out more than campaigns that only exist on digital platforms, but it is also the starting point for bigger viral campaigns due to the rapid spread of the Internet, thereby creating a resonance effect between online and offline channels.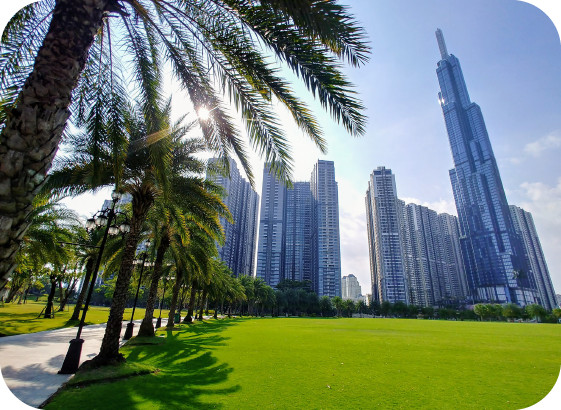 COMMUNITY OUTREACH
Each building is a separate residential community. Goldsun Media Group's outdoor advertising system can help your brand reach each resident in that community.
With the growing number of people choosing apartments over traditional houses, We believe that apartments will be the housing trend in the future due to their convenience and modern-looking. Most residents in these apartments are students or in the working class, which means that this is a group of potential customers with high consumption tendency and purchasing power.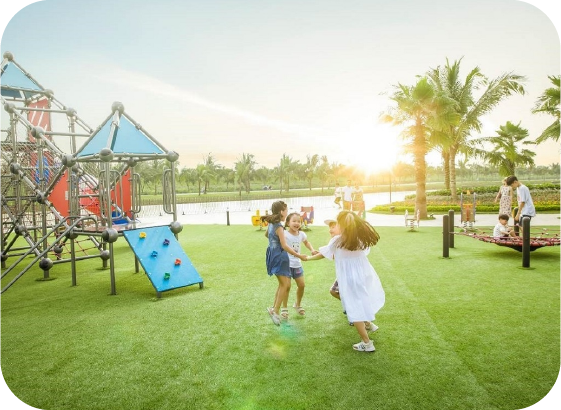 FAMILIAR SURROUNDINGS
No place feels like home. Brands should utilize the advertising opportunity in the customers' routes from home to work and the way around.
Advertisements placed along the street near living areas can create a sense of familiarity for viewers, at the same time cause no discomfort of being disturbed. As a result, viewers receive the message more positively and effectively.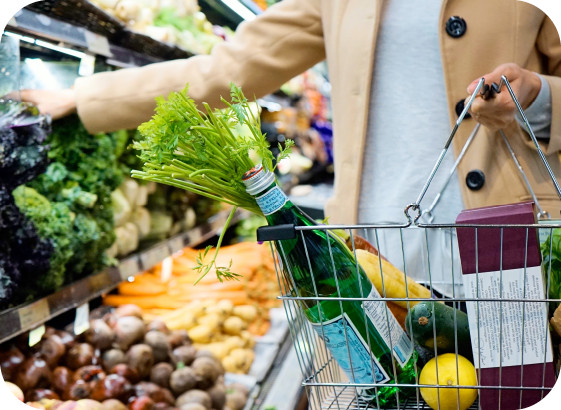 HOUSEHOLD CONSUMPTION
Residents in condominiums are always ready to spend money on household items, especially high-end stuff.
This is also the group of customers particularly interested in and willing to pay for a new product or service, as well as exploring and comparing between brands before making the final decision.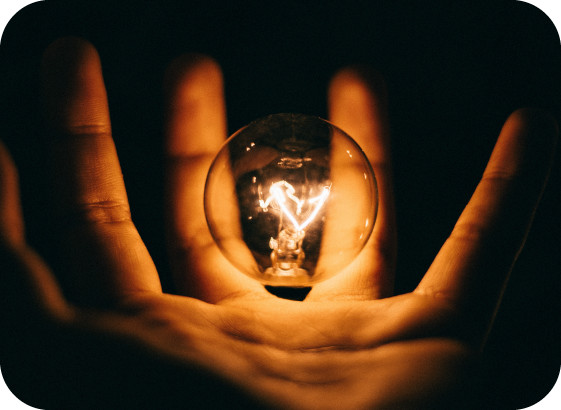 CREATIVE CHALLENGES
Reaching viewers in a special space like this requires advertisers to work extremely well with the content-creating team.
An advertising campaign can be considered a wager. It depends heavily on the connection between the advertising message and the target audience.
MODERN SHOPPING TREND
The young generation, older millennials and gen Z, prefer to shop for groceries at stores and supermarkets instead of traditional markets.
This is partly because brand values play an increasingly important role in the buyer's choice process.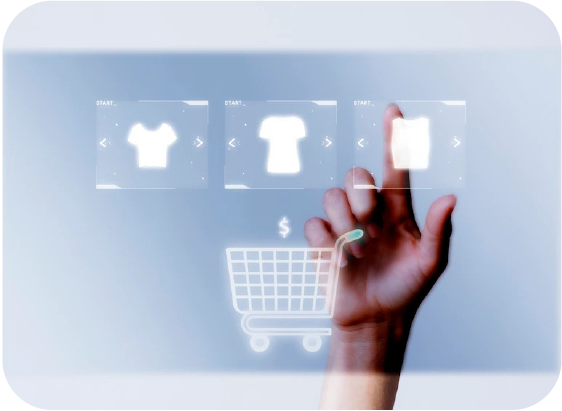 CROSSROADS OF PURCHASING DECISION
During the shopping process, young and modern parents are more open-minded and easily attracted to eye-catching messages and images. Brands should aim at being the dominant factor in this competitive market through outstanding advertisement displayed in an open space.
According to JCDecaux, 9 out of 10 customers have seen an outdoor advertisement for a product about 30 minutes before purchasing it. It's something worth thinking about for brand managers today!
INFLUENCE THE PURCHASING DECISION
With the frequency of repeating messages and brand assets in a non-spamming way, outdoor advertising influences consumers' purchasing decisions every day.
Whether displaying on dense urban platforms, geo-targeting, or geo-fencing, Goldsun Focus Media's outdoor advertising system ensures the delivery of important brand information to each group of potential customers.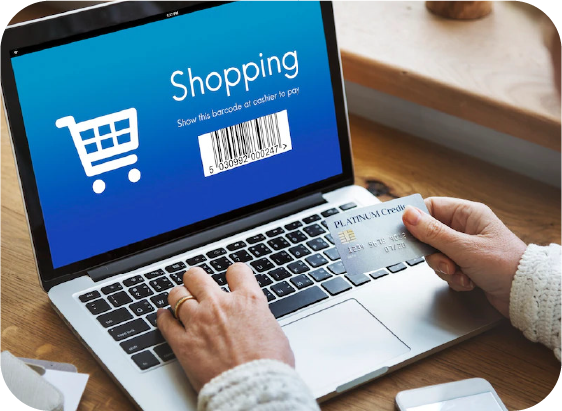 LONG-TERM BRANDS LOYALTY AND COMPETITION ADVANTAGES FOR YOUNG BRANDS
In order to gain prestige and customers' trust, brands can use a multi-platform appearance, especially in outdoor advertising positions – where many people think that only multinational corporations are willing to invest their media budgets.
Along with technological changes, OOH advertising locations are now more diverse and flexible, meeting the needs of both old and young businesses, thereby supporting the developing process of each brand.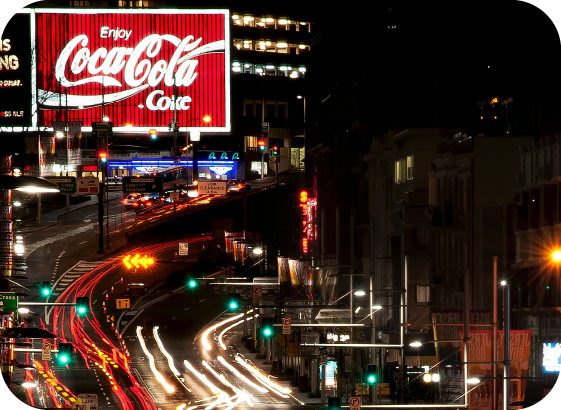 INTEGRATION
Vietnam is one of the fastest urbanizing countries in the world, leading to a higher population and denser city commuters.
The transport system in metropolises has become a concentrated place and attracts many urban residents. Outdoor advertising has integrated and become an essential part of these systems.
AESTHETIC
Goldsun Focus Media believes that advertising platforms can bring about high urban aesthetics. For us, the advertising industry is the perfect combination of creativity and enjoyment of beauty with humanistic purposes.
With an outdoor advertising system targeting customers who circulate in the city every day, we promise to bring experiences and interactions with both quality and quantity about the same brand.
INTERACTION
Much of urban mobility is routine, repetitive trips.
In addition, it must be mentioned that the increasing traffic density in big cities makes the travelling time prolonged. On the other hand, this is an opportunity to create big time interactions that are perfect for telling the brand story.
Goldsun Focus Media's outdoor advertising system creates a platform for the image and content interaction between brands. The core part is capturing the audience's gaze and the ability to be "doubled" by increasing the touchpoint with users.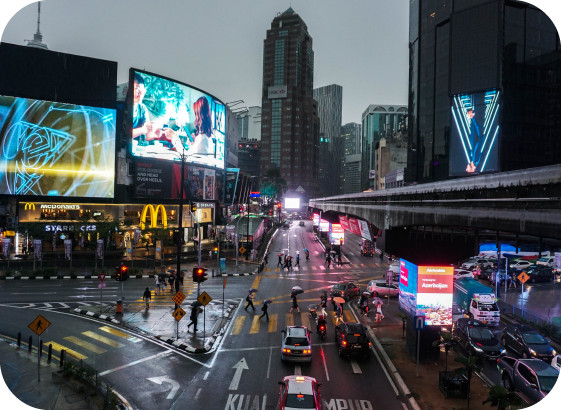 PUBLIC COMMUNICATION
Traffic volume is what brands aim at when targeting customers with high mobility in the city. Goldsun Focus Media brings together audiences from all different demographics and psychographics.
Goldsun Focus Media provides a platform for indiscriminate marketing campaigns, all over our market. Messages or promotional content should be brand-sponsored to create a positive impression and consistent image in omnichannel marketing.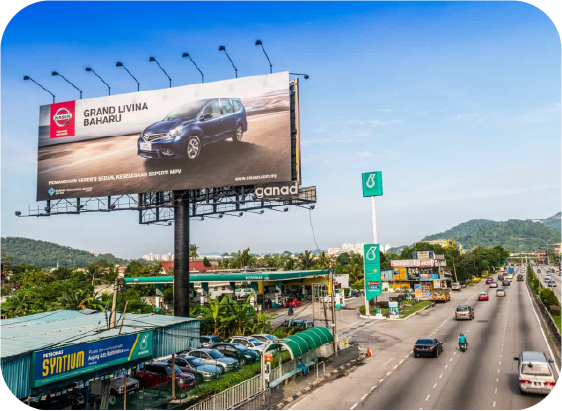 ONCE IN A LIFETIME
Goldsun Focus Media's remarkable advertising system focuses on an exceptional ad experience. Passengers traveling on intercity highways are often in an "autopilot" state – perfect for passively absorbing messages.
Most of the audiences passing through the highways are not regular commuters, which means advertising messages are exposed to a huge stream of new viewers every day.
MESSAGE ABSORPTION
Viewpoints of locations on highways are generally extensive, ensuring a large field of view, with a considerable length of exposure to the ad.
In communication, there are two ways to reach and convince customers: Central line and ring road. Customers traveling on major national highways can fully absorb messages transmitted through the ring road with colorful, eye-catching advertising content, simple and easy-to-remember messages. Persuasion through ring road doesn't require too much effort to focus on receiving messages from the audience, but is extremely effective in changing purchasing behavior!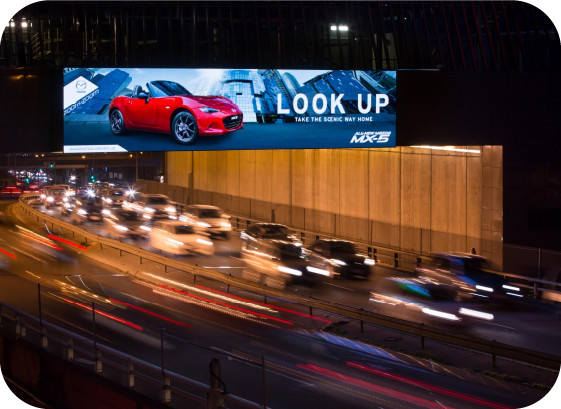 "UNSKIPPABLE" ADVERTISEMENT
Advertising on the highway system ensures the duration of exposure to the message content. More than that, customers CANNOT SKIP the ad.
Particularly, highway commuters will have to travel a long journey. They will turn their attention to their surroundings as mobile devices gradually bore them. As a result, they will passively receive the advertising messages.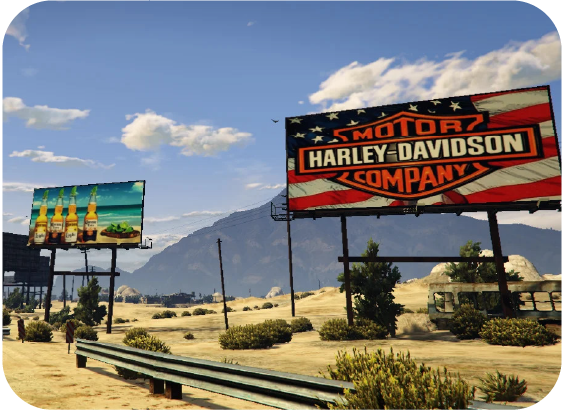 TARGET CUSTOMERS BY GEOGRAPHIC LOCATION
Another advantage outdoor advertisment can bring is promoting advertising in the right areas where potential customers of the business are concentrated. A simple example is if the product or service is a local specialty, then promoting advertisement on the roads that visitors pass by is a relatively effective approach.
At Goldsun Focus Media, we believe that geo-targeting and geo-fencing are not only the future of outdoor advertisement, but also an important step forward for omnichannel advertisement.
To help offer the most optimal advertising solutions to our customers, we are continuously working to build a total solution that integrates outdoor advertising with marketing solutions using Geofencing. GFM can be proud to be the pioneer in combining this total advertising solution.
ESSENTIAL POINT
The airport advertising system has gradually become an indispensable part of the aesthetic surrounding as well as the modernity and digitalization of the most complex and expensive means of transportation.
A successful communication – advertising system at the airport will convey the significance and meaning of the most impressive and profound messages from brands. Goldsun Focus Media is proud to be the provider of advertising solutions in airports with the largest coverage in Vietnam.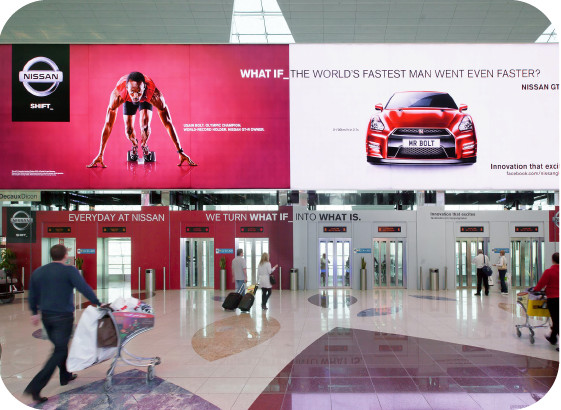 QUALITY TIME
According to Airport Council International, 3 hours is the average transit time that each passenger has at each international airport.
According to JCDecaux, 71% of air passengers have a lot of time to consume advertising messages.
With these in mind, Goldsun Media Group sees a huge potential in airport advertising. Therefore, in addition to other forms of mass communication advertising, we are also the only provider of wifi marketing networks at all major commercial airports nationwide. This helps to increase the effectiveness of brand communication for businesses.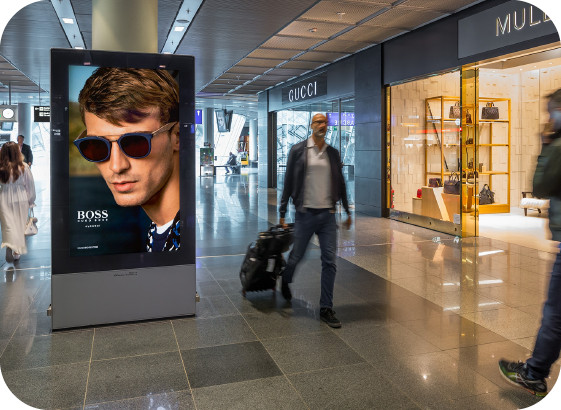 HIGH PAYABILITY
Aviation has gradually become more popular and accessible to a wider range of people. In addition, most of their customers are entrepreneurs, or people with middle-high incomes, who are ready to consume to assert themselves.
This is not only the story of B2C brands, according to Airport Open for Business, 88% of business decision-makers (or BDMs) made decision after seeing a business-related advertisement at airports.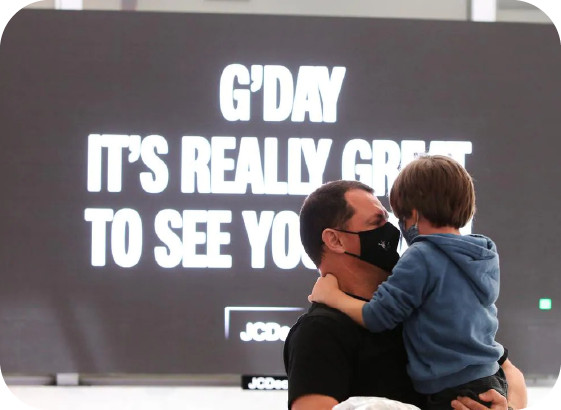 EMOTIONAL ASPECT
Airport is a place of emotional moments like separation and reunion. This is a suitable venue for brands to reach viewers in a sensible and sentimental approach.
Airport is also a place of memories: the beginning of an adventure, and the moment of home-coming. The promotional message will have the opportunity to become a memorable part in the minds of a large audience.
TRAFFIC
Passengers at Vietnam international airports are surely potential viewers that brands cannot miss.
Annually, the traffic of only Tan Son Nhat and Noi Bai international airports has accounted for up to 150 million passengers. All of these are quality conversion opportunities for brands.