ABOUT THE AIRPORT ADVERTISING
We help the brand "take off" with a diverse system of advertising spaces at airports.
Goldsun Media is proud to be the only media company owning an advertising network that covers all commercial airports in Vietnam.
For us, these are unique locations, creating an opportunity for the brand to reach a quality customer base , many of which have 'high' to 'very high' paying ability. In particular, airport advertising also helps B2B businesses find influencers in their organization's decisions – an advantage that few other placements can easily target.
Goldsun Media Group
Bring the brand "JUMP" into customers' minds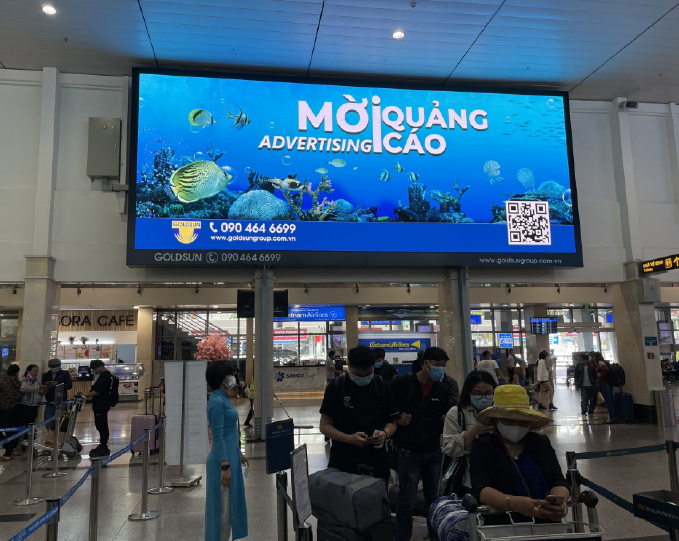 AIRPORT ADVERTISING POTENTIAL
The characteristics of air travel require visitors to stay at the airport for a relatively long period of time. A long stay at the airport will be a favorable condition for advertisers to convey messages to their customers.
In addition, in the coming period, the compression of travel demand after the Covid pandemic and the State's policies to promote tourism development will benefit the aviation industry, thereby airport advertising for sure will be a potential option for brand communication.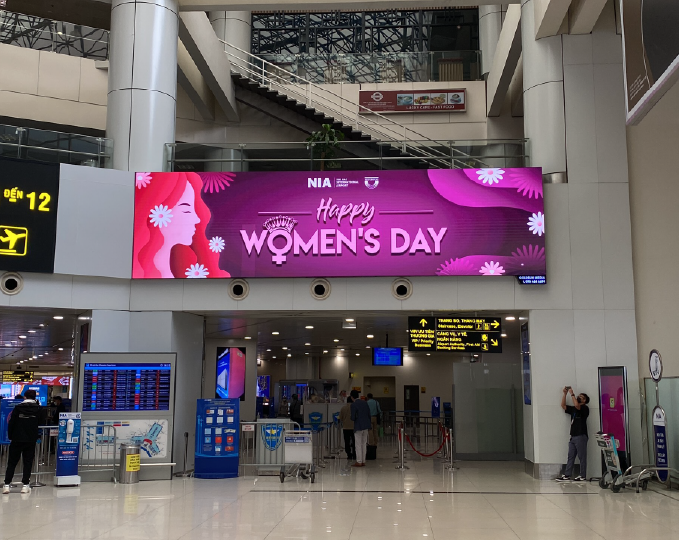 A WIDE RANGE OF FORM
To optimize communication efficiency, Goldsun Media continuously invests in a modern screen system with the ability to display a variety of content formats , convey meaningful brand stories , and ensure the satisfaction of the audience. most meticulous.
There are many types of advertising at the airport to choose from, such as:
Small billboard advertising with size < 40m2.
Large billboards with sizes from 40m2 – 200m2
Advertising wifi marketing
Advertisement for charging phone batteries
Advertising light box sign
Advertising LCD screen
Advertising on the plane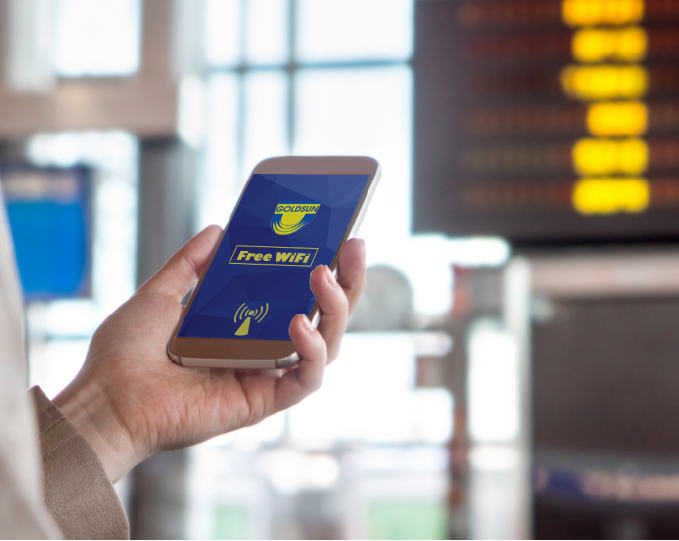 WIFI MARKETING - REVOLUTIONARY OUTDOOR ADVERTISING
Blurring the line between traditional advertising and digital advertising.
Goldsun Focus Media's Digital Airport Wifi network is now available at most of major airports in Vietnam and exclusively at Tan Son Nhat.
The Airport Wifi Marketing system brings high traffic to websites, collects meaningful customer data and ensures messages are seen 100% of the screen thanks to the ability to play diverse and flexible ads such as: animations , still images, TVC and data form.
With this exceptional outdoor advertising revolution, we help Marketers reach a set of quality airport customers with economic backgrounds and 'high' to 'very high' purchasing power.