WHAT IS LED BILLBOARD?
Advertising solution for modern marketers who want to assert their brand position.
Goldsun Media Group
Bring the brand "JUMP" into customers' minds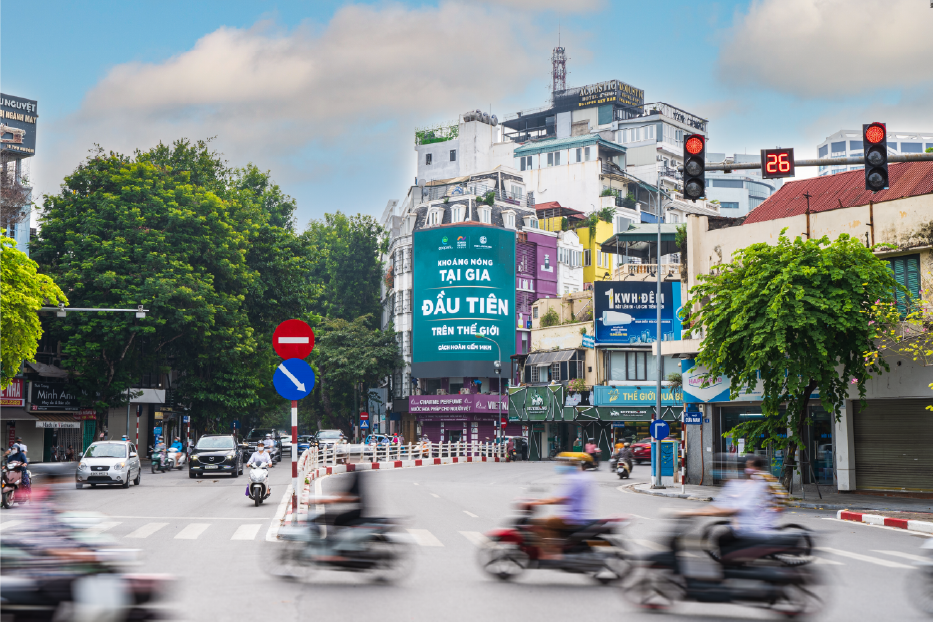 LED BILLBOARD INFOMATION
We carefully analyze every LED billboard regarding a strict set of criteria that includes combination of location, visibility, ability to reach audiences, and many other factors.
Goldsun Media Group places LED billboards in more than 20 locations, and all of them are in city centers among high-traffic roads to increase the influence of the content and attract the attention of city commuters.
STRENGTHS OF LED ADVERTISING
Using LED Billboard not only helps to convey diverse, sharp and highly interactive content, but also supports energy saving, flexibility in both time and message transmission to help businesses optimize their budgets to the best extent possible.
Thanks to the development of technology, advertisers now have more opportunities to expand their creativity, develop advertisements with a variety of display types, especially 3D LED technology with Unique stereoscopic visual effects. Goldsun Media believes that this will be a typical trend in the media industry in the coming period.
In short, using LED Billboard to communicate at these locations contributes to increasing brand awareness, maximizing access to potential customers and strongly affecting on viewers' memory.